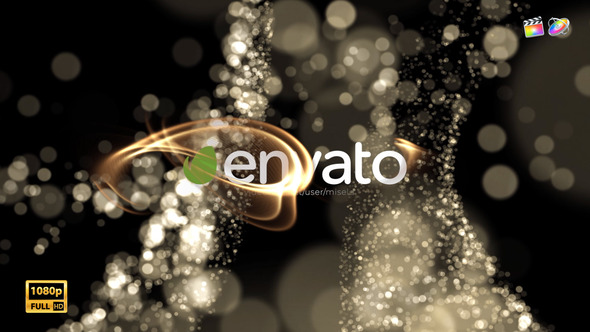 Logo Reveal FCPX
MAKE A STRONG IMPACT WITH OUR LATEST LOGO IDENTITY!
Showcase your brand with Elegant Corporate Logo Identity.
Designed for Final Cut Pro X and Apple Motion 5 Template, Logo Identity allows you to present your logo in a elegant way with hollywood style particles. Customize every editable segment in Apple Motion. User-friendly and intuitive, you'll make an impression no matter what project you're working on.
Why Choose Logo Identity Generator?
New technology – our latest version now use latest Apple technology to make editing much faster.
Designed to suit you – Logo Identity offers two different logo reveal projects for both rectangular, circular and square-shaped logos.
Endless Options – Logo Identity has over 30 parameters for editing in Final Cut Pro X and allows you to change your logo and all available elements to suit your needs and bring your vision to life.
Easy to use – with a well-organized structure and included tutorial, Logo Identity will have you working faster and smarter in Final Cut Pro.
Ready to go – you don't need anything else to get up and running with Logo Identity. No plugins required.
Full HD resolution – we ensure your videos – and therefore your brand – look their very best with crystal clear HD resolution.
Ongoing support – if you need help with Logo Identity or have any questions, our dedicated support team is available 24/7. We're always happy to help with whatever you need.
What you get:
Every Logo Identity Generator download includes:
New latest version with free updates
HD Resolution
FCPX 10.4.4 and Motion 5.4.3 supported
Easy to understand tutorial
Ongoing support
What's not included:
Music is not included, but you can purchase it here
See Logo Identity in Action:
Please rate item after usage: