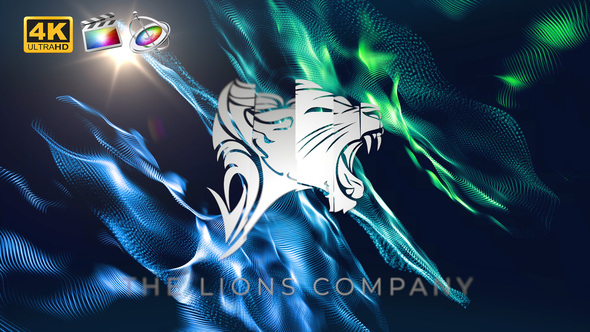 Logo Reveal for Apple Motion 5 & Final Cut Pro X 
Impress your audience and showcase your brand with our new Logo Ident.
Template is built specifically for Apple Motion 5 & Final Cut Pro X with pre-rendered Form backgroud. Logo Ident allows you to present your logo in several sliced pieces & any shape. Customize the background color and grading over the particle wave and reveal your logo over the top with tagline.
Why Choose Logo Reveal Apple Motion Template?
Designed to suit you – Logo Reveal offers two different logo reveal projects
Endless Options – Logo Reveal is designed to accept any logo shape and showcase it in 4k UHD Resolution to suit your needs.
Easy to use – with a well-organized structure and included tutorial, Logo Reveal will have you working faster and smarter in Apple Motion 5 or Final Cut Pro X.
Ready to go – you don't need anything else to get up and running with Logo Reveal. 
4k ultra sharp resolution – we ensure your videos – and therefore your brand – look their very best with crystal clear 4k resolution, you can export HD, 2k or other resolutions without any limitations.
Ongoing support – if you need help with Logo Ident or have any questions, our dedicated support team is available 24/7. We're always happy to help with whatever you need.
What you get:
Logo Reveal download includes: 
2 logo reveal projects for different shapes
Built in UI in Final Cut Pro X
4k UHD native Resolution
Easy to understand tutorial
Ongoing support
What's not included:
Music from the preview is not included, but download links are in the tutorial.